About the Watershed
WHO ARE WE?
The Riley Purgatory Bluff Creek Watershed District is a local government with boundaries based on the watersheds of Riley, Purgatory, and Bluff Creeks. It was established on July 31, 1969 by the Minnesota Water Resources Board acting under the authority of the Watershed Law.
MANAGERS: Five managers govern the watershed district. Four managers are appointed by the Hennepin County Commissioners and one by the Carver County Commissioners. Each manager serves a three-year term. Governance manual & bylaws.
STAFF: The watershed employs seven full-time staff members and contracts with consultants for engineering and legal services.
TAC & CAC: The managers are advised by a technical advisory committee (TAC) and a citizens advisory committee (CAC). The TAC includes representatives of cities, counties, state and other agencies. The CAC is comprised of community volunteers who advise the board as representatives of citizen interests.
WHAT DO WE DO?
When it rains, water that falls on the landscape follows a natural path to a waterbody. This area of land is the body's watershed. Anything that happens within a watershed impacts the lake, creek, wetland, pond, or aquifer it feeds. Watershed districts are charged with protecting and improving our communities' water resources. Districts partner with local communities to identify top priorities and plan, implement, and manage efforts which protect and improve local water resources. They educate and engage residents, and the work they undertake benefits the quality and quantity of water in local as well as downstream watersheds and communities.
The RPBCWD celebrated 50 years in 2019. Learn more about our history.
WATERSHED MANAGEMENT PLAN ("10-YEAR PLAN")
The Watershed Management Plan is a document that guides all of the watershed district's actions over a decade. It highlights how the district will monitor local water quality, the projects it will do, and how it will engage its community.
HOW CAN YOU GET INVOLVED?
Recreation Map
See where public access, trails, and recreational opportunities are available in the watershed
Managers
Staff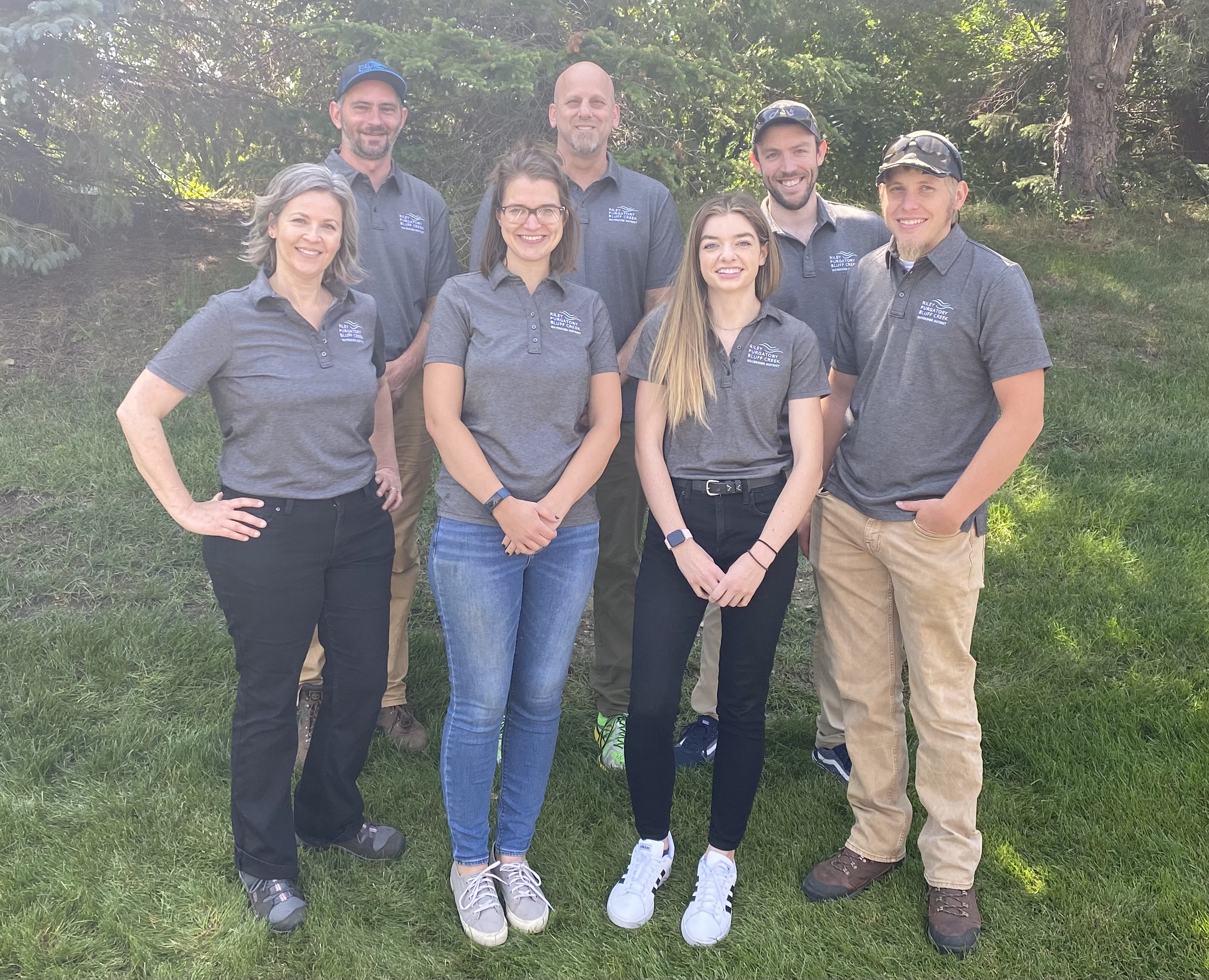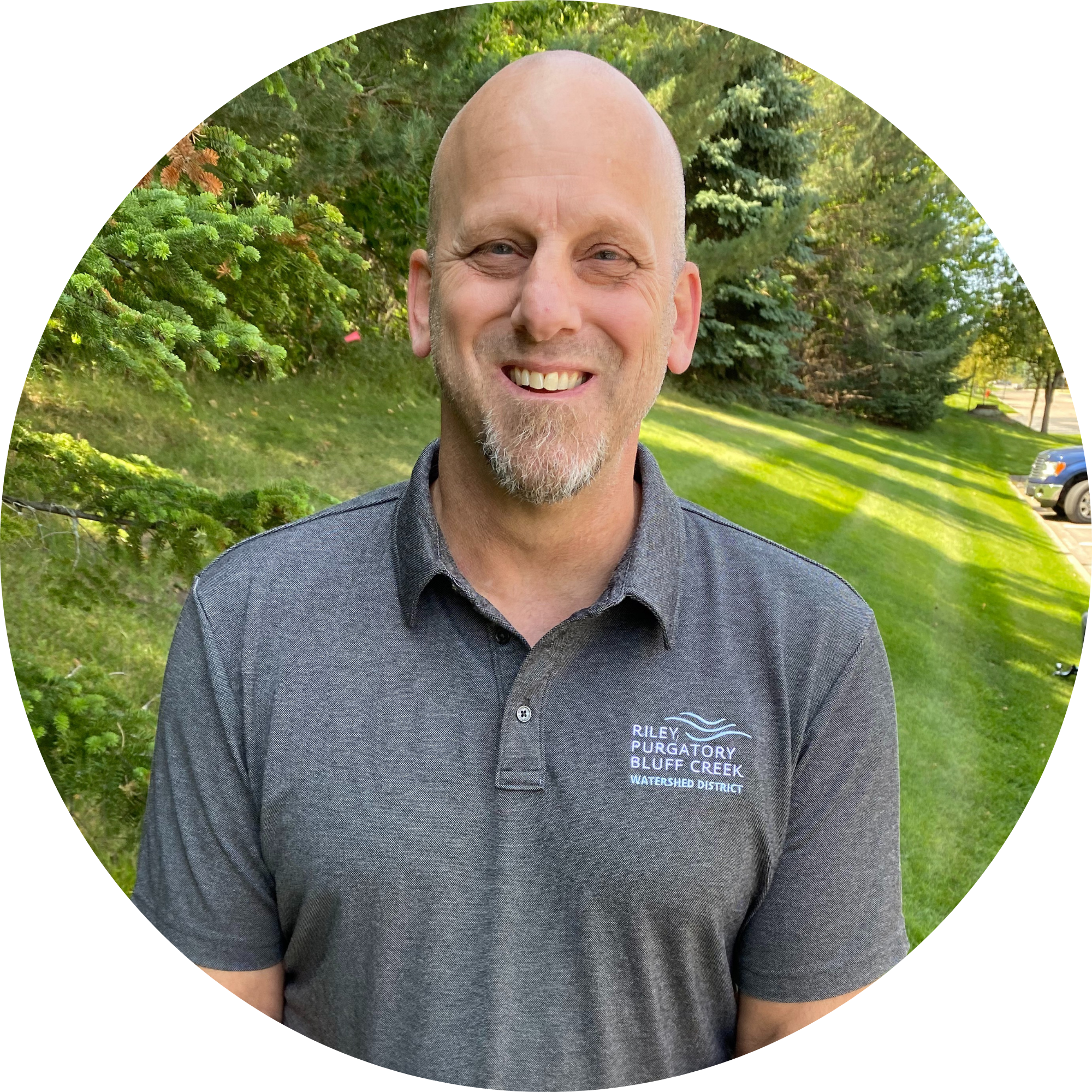 Terry Jeffery
District Administrator & Watershed Planning Mgr
952-607-6512 | Ext 1
Email Terry
Amy Bakkum
Office Administrator
952-607-6512 | Ext 3
Email Amy
Zach Dickhausen
Natural Resources Cooridnator
952-607-6512 | Ext 7
Email Zach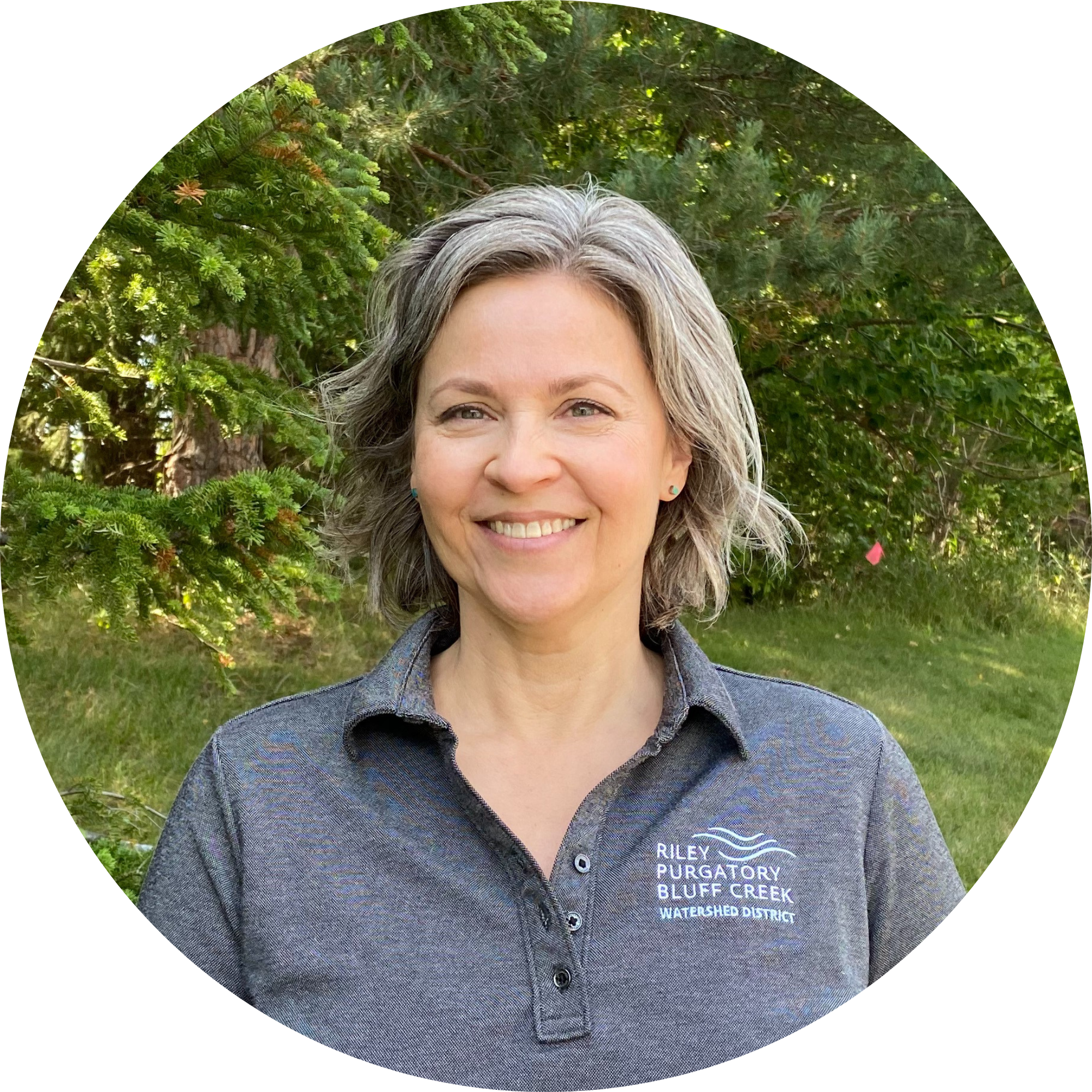 Liz Forbes
Communications Manager
952-607-6512 | Ext 5
Email Liz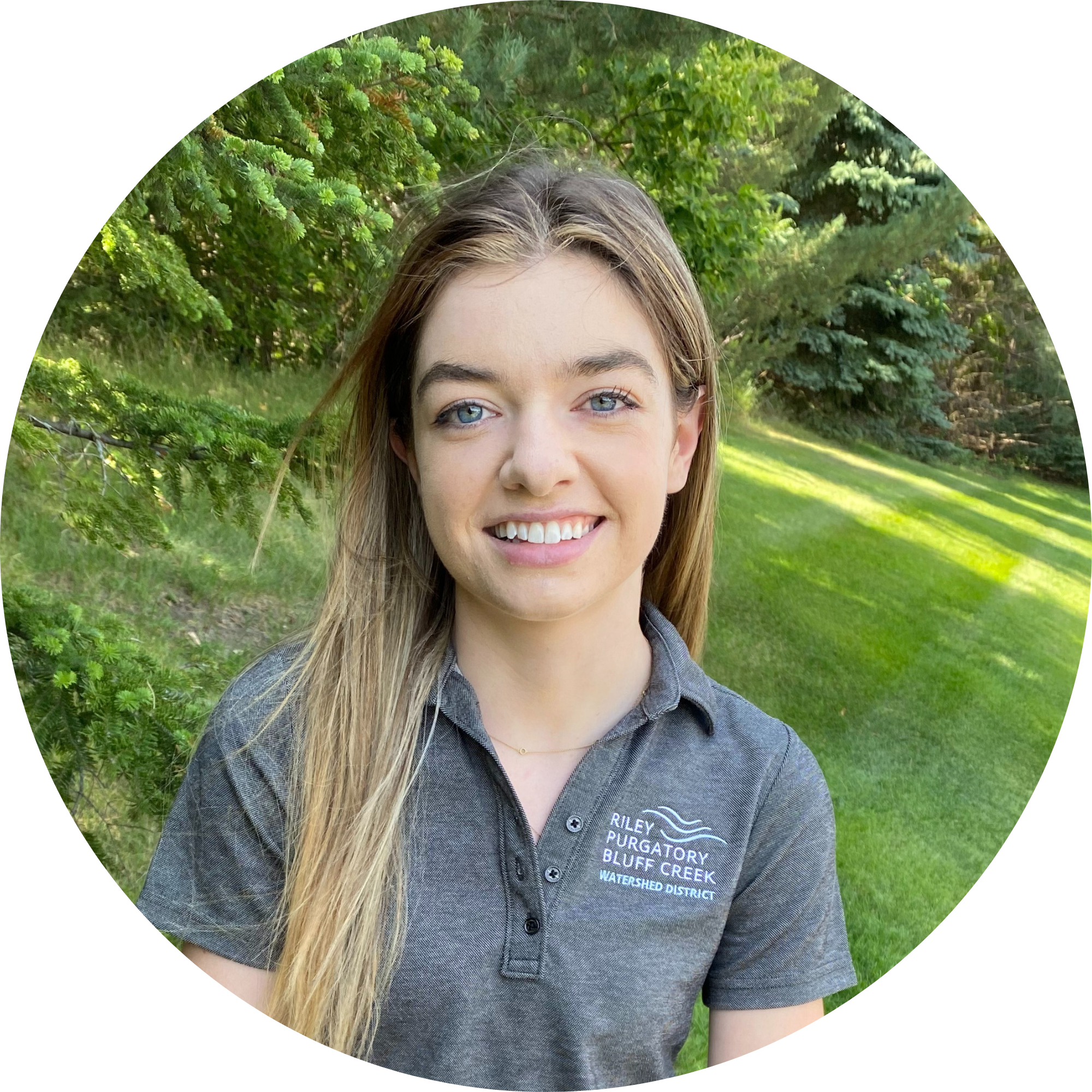 Eleanor Mahon
Education & Outreach Coordinator
952-607-6512 | Ext 6
Email Eleanor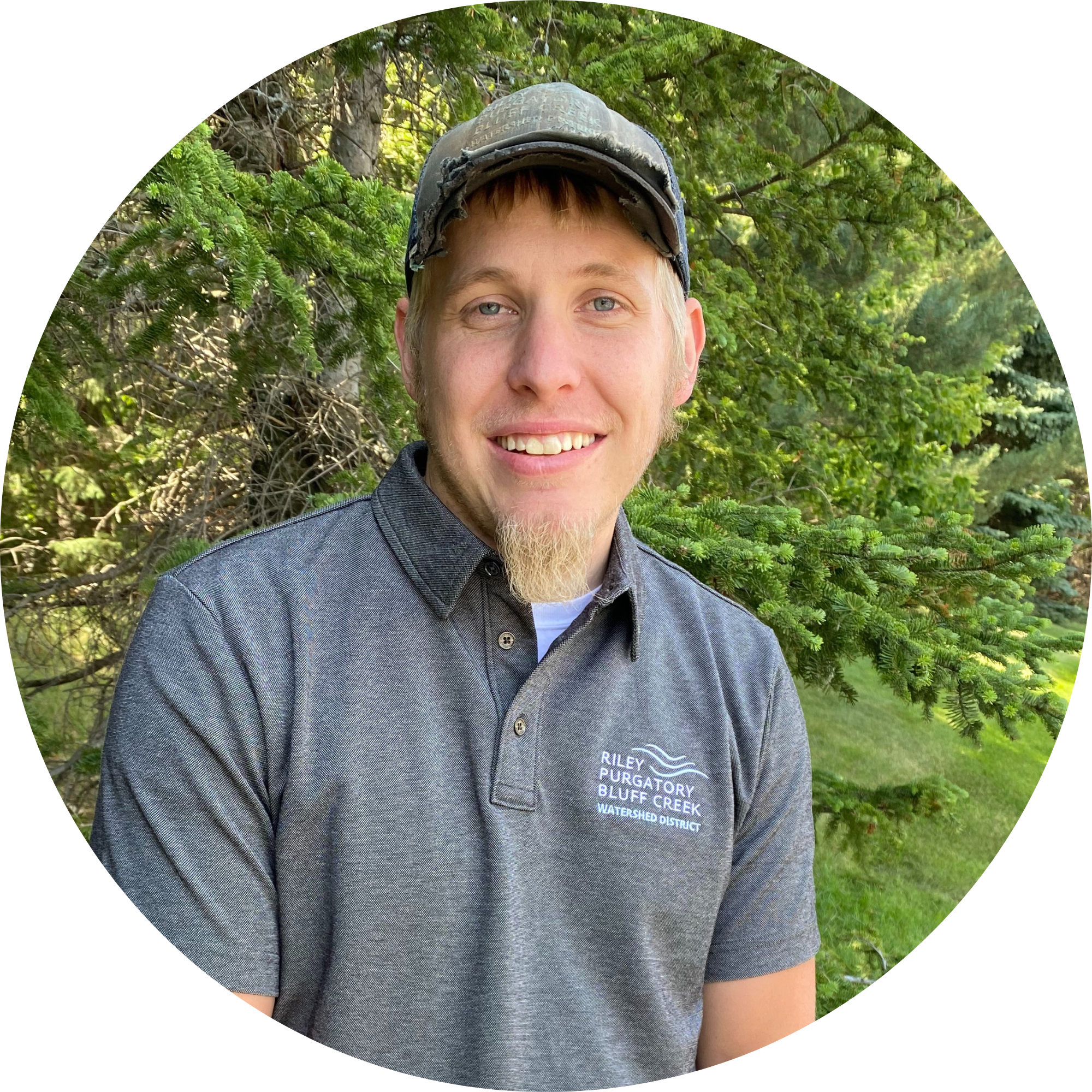 Josh Maxwell
Water Resources Coordinator
952-607-6512 | Ext 4
Email Josh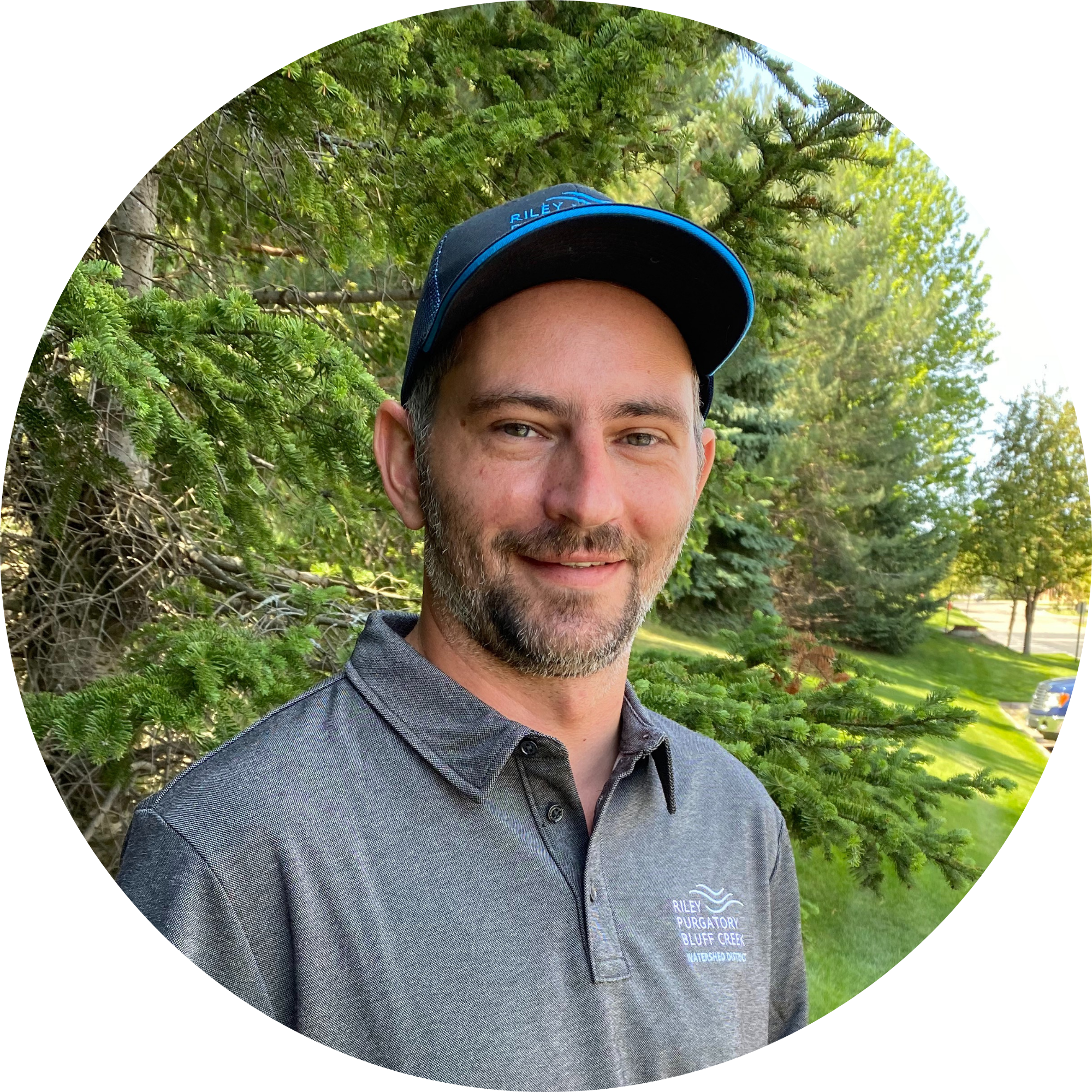 Mat Nicklay
Natural Resources Technician
952-607-6512 | Ext 2
Email Mat
Consultants
Engineering Advisor
Scott Sobiech (Barr Engineering)
4700 West 77th Street
Minneapolis, MN 55345
952-832-2755
Ssobiech@barr.com
---
Legal Advisor
Smith Partners PLLP
250 Marquette Ave S, Suite 250
Minneapolis, MN 55401
612-344-1400 phone
612-344-1550 fax
TAC
Staff Liaison
Terry Jeffery
Watershed Planning Manager
952-807-6885
tjeffery@rpbcwd.org
---
Committee members
Steve Christopher
Board of Water & Soil Resources
Matt Lindon
Citizen Advisor
Paul Moline
Carver County
Mike Wanous
Carver County Soil & Water Conservation District
Bryan Gruidl
City of Bloomington
Joe Seidl
City of Chanhassen
Matt Clark
City of Chaska
Robert Bean Jr.
City of Deephaven
Dave Modrow
City of Eden Prairie
Sara Schweigert
City of Minnetonka
Robert Bean Jr/Andrew Budde
City of Shorewood
Karen Gallas
Hennepin County
Linda Loomis
Lower Minnesota River Watershed District
Joe Mulcahy
Metropolitan Council
Wes Pearce-Saunders/Taylor Huinker
Minnesota Department of Natural Resources
Minnesota Pollution Control Agency
US Army Corps of Engineers
CAC
More information about the Citizen Advisory Committee, including mintues from the Citizen Advisory Committee's regular meetings can be found here.
Staff Liaison
Terry Jeffery
Interim District Administrator
952-807-6885
tjeffery@rpbcwd.org
Liz Forbes
Grant Program Coordinator
952-607-6481
lforbes@rpbcwd.org
Eleanor Mahon
Education & Outreach Coordinator
952-687-1348
Email Eleanor
CAC Contact Email
cac@rpbcwd.org
---
Committee members
Andrew Aller
CAC Chair
Jim Boettcher
CAC Vice Chair
Rodey Batiza
Recorder
Marilynn Torkelson
Heidi Groven
Kim Behrens
Michelle Frost
Pete Iverson
Terry Jorgensen
Sharon McCotter
Jan Neville
Jeff Weiss
Jessica Wiley
Employment
The District is not currently accepting applications. Stay tuned for future opportunities.